FFmpeg 5.0 "Lorentz" Now Support LoongArch
On January 17th, FFmpeg officially published 5.0 "Lorentz", a new major release with numerous API changes and new features.
One of the most important features of FFmpeg 5.0 is that it integrates optimizations for the new LoongArch architecture. As a result, LoongArch users can enjoy the benefits of these optimizations without any additional porting and adaptation work on the community OS distribution. It's good news for the LoongArch ecosystem and its users.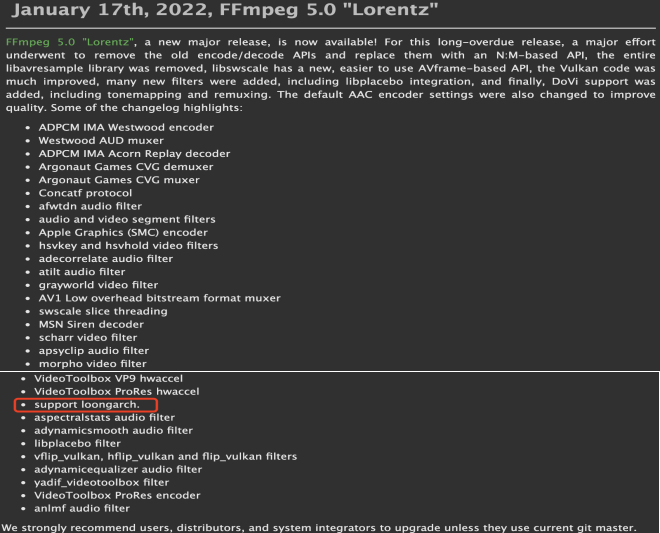 With the release of FFmpeg 5.0, the LS3A5000 processor can better release its potential and bring a better audio and video experience to Loongson terminals.
Smooth 4K playback and better video conference experience.
FFmpeg 5.0 has integrated the latest decoding optimizations of LoongArch for video formats such as H264, H265, VP8, VP9, MPEG4, and WMV3. Compared with the 3A4000 platform, the performance of decoding the H264 format has improved by 75%.
More comprehensive and timelier support.
To better support developers, Loongson deployed a 24-hour patchwork checking service for the LoongArch platform. Moving forward, we can also donate machines to developers who are interested in LoongArch.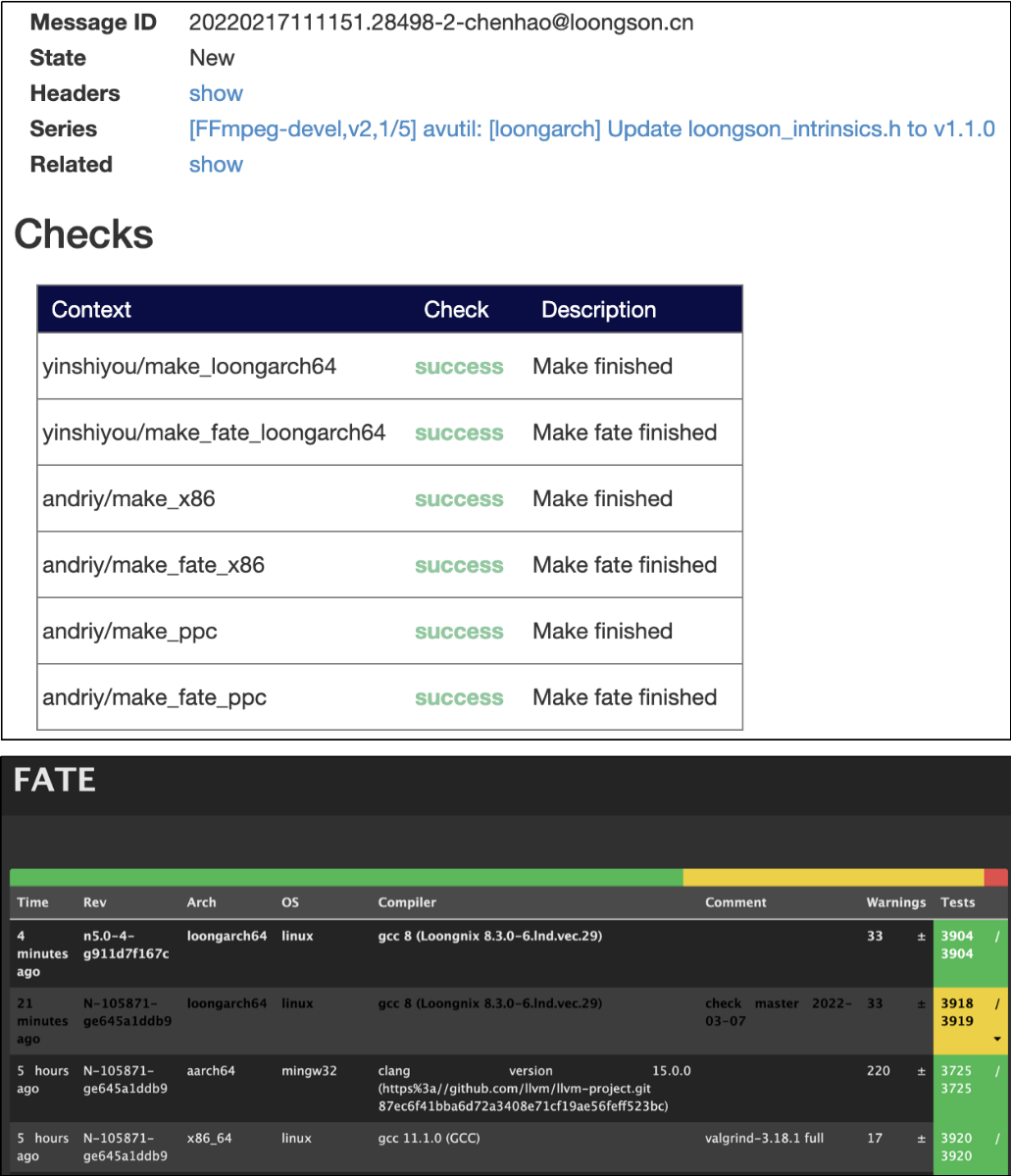 In the next stage, Loongson will continue to contribute to FFmpeg, such as avcodec, swscale, and avfilter modules, to improve the experience of using FFmpeg on the LoongArch platform.